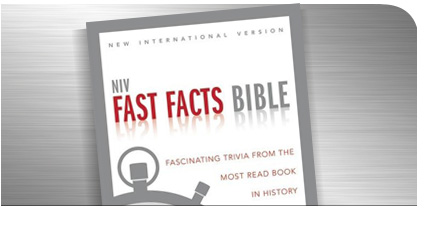 "But the fruit of the Spirit is love, joy, peace, forbearance, kindness, goodness, faithfulness, gentleness and self-control." —Galatians 5:22–23
Did You Know? The book of Galatians was written "to the churches in Galatia" (1:2), indicating not one specific congregation but a number of churches in a large region. All these churches were under similar pressures from outsiders to change their beliefs, which caused confusion in their meetings.
In the Word In the book of Galatians, believers are taught to leave the bondage of sin and law to find freedom through faith in the grace of God and in the Holy Spirit. In the six chapters of the book of Galatians, the word law appears 34 times; grace appears 8 times; faith appears 21 times; and references to the Holy Spirit appear 18 times.
From the Galatians book intro in the NIV Fast Facts Bible.
How well do you believe you know the Bible?