Does God Still Speak to Ordinary People?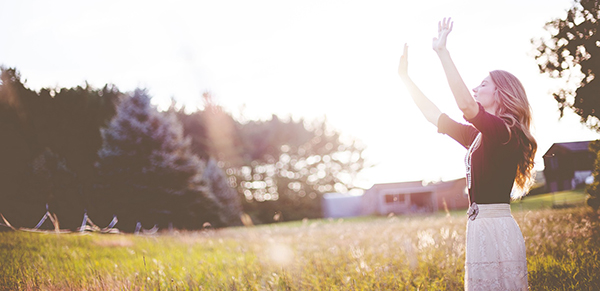 During the night Paul had a vision of a man of Macedonia standing and begging him, "Come over to Macedonia and help us." After Paul had seen the vision, we got ready at once to leave for Macedonia, concluding that God had called us to preach the gospel to them. Acts 16:9-10 NIV
Growing up, I wondered if God had stopped speaking to ordinary people after Bible times. After all, I had never heard him speak.
Years went by. I matured in my faith, but I still never heard God speak to me. Honestly, it didn't bother me, because I figured God had said all he needed to say in the Bible. What more did I personally need to hear?
Apparently, God did have something to say to me. It started when my family moved across the country, and all I saw was loss: my career, church, friends and extended family. I was heartbroken.
It was in that condition that I heard God "speak" to me. It wasn't in an audible voice; it was just a clear voice in my spirit – one that hadn't been there before. God brought Scriptures to mind, he spoke words of encouragement and gave me direction to do things I never would have done on my own.
I began to understand what the Bible meant about God communicating through the Holy Spirit. My life changed for the better when I started listening and obeying God's Spirit.
Before the move, I was very independent and made most decisions without consulting God. In truth, I hadn't needed him or his counsel very much. It wasn't until everything I depended on was removed that I became empty and desperate for God to fill me. From my place of need, God's Spirit became my counselor, comforter and guide.
I knew I had the potential to slip back into my independent ways, and I wanted to keep hearing his voice. So I asked God to always keep me in need of him, which he has done. It's a hard thing to live out, but if that's the price of hearing God, I'll gladly pay it.
We'd love to hear about a time the Lord spoke to you, share your story with us in the comments!