The Legacy of Studying God's Word | NIV Verse Mapping Bibles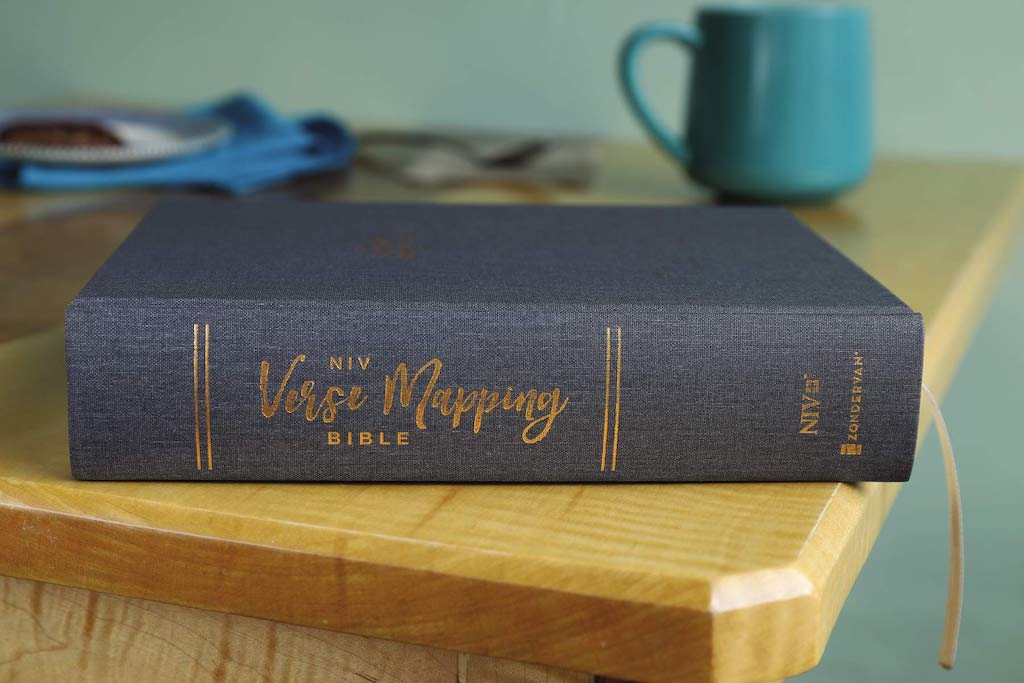 By Kristy Cambron
My dad gave his life to Jesus when he was 60 years old. Two short years later, he went to meet his Savior face to face. Part of the legacy my dad left behind was a study Bible with an unexpected addition: highlighter marks. Everywhere.
I thumb through the pages now and see a breadcrumb path of the remarkable transformation Jesus made in his life up to his last days. After a 15-year career as a corporate trainer and curriculum designer, my brain craved structure to understand what I didn't about the Bible—many of those highlighted words I just couldn't grasp. I merged the elements of structure and curriculum design I knew with the storytelling that stirred my innermost heart as a new author, and that led to a quest to research, explore, experience, and uncover the truths of the Bible in a way I'd never done before—just like my dad had in his last years.
Verse Mapping unlocked that path. The ability to study God's Word—to dig into his promises and uncover the story he's co-authoring with each of us is there, waiting in our Bible's pages. From selecting a verse to investigate at a deeper depth, to uncovering the design of that verse and what develops context in the Hebrew or Greek, to fleshing out the actions that make the story come to life and the outcome of what we've learned in order to apply the truths of the Bible to our daily life. . . researching verse by verse in this way was a first step on a journey that left me craving more.
A Bible is a lifelong purchase. I'd already believed that. But what I wasn't prepared for was how the Bible I'd been gifted could take me on a journey that would be uniquely my own. Psalm 139 speaks to this: Our Creator knows us (139:1–2), our path taken (139:3), our words spoken (139:4), our brokenness (139:11–12), our joys shared (139:14), and our entire story is recorded by him (139:16). I wanted to see this in real time. And maybe, one day in the future, the story road I'd walk would be recorded in the pages of a Bible—complete with my notes and highlighter-marks—and may be a precious gift to someone very dear to me too.
Content adapted from the NIV Verse Mapping Bible—featuring 350 maps through all 66 books with the 5-step Verse Mapping series study method. Verse Mapping is researching everything you can to learn who God is and how He wants to speak to you through His Word. With editions for both adults and girls ages 8-12, families and study groups can experience the Bible together.
____________________________________________________________
AUTHOR BIO:
KRISTY CAMBRON is a vintage-inspired storyteller, writing both award-winning historical fiction and Bible Studies. She's served as a Women's Ministry Leader and speaks at events across the country, encouraging women to experience a deeper life in the Word through verse mapping. Her work has been named to the Publishers Weekly Religion & Spirituality TOP 10, Library Journal Reviews' Best Books, RT Reviewers' Choice Awards, has received multiple INSPY Award nominations, and is a 2020 Christy Award Finalist.
VERSE MAPPING: versemapping.com
VM Instagram | VM Facebook | VM Facebook Study Group | VM Pinterest
KRISTY CAMBRON: kristycambron.com