Meet the Real Jesus in the Gospel of John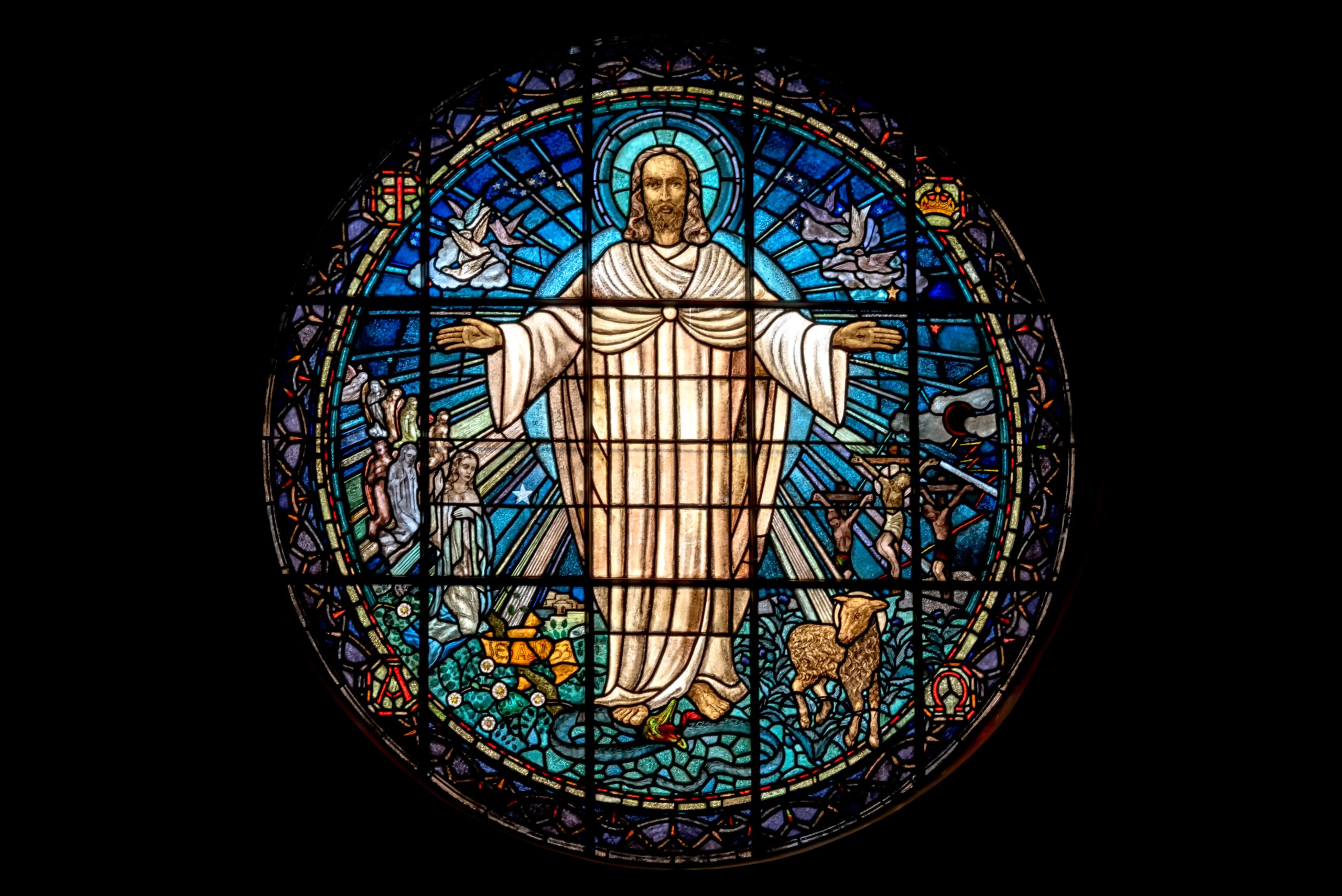 Jesus as God and Man
John wanted his readers to understand that Jesus was both divine and human, and that He is the source of salvation for all humankind. In the first chapter he introduced Jesus as the Word, who was with God in the beginning, who was God, and through whom creation happened (1:1-3). Each chapter of John's Gospel references Jesus' deity in some way. While stressing His divinity, John also highlighted Jesus' humanity (1:14): we see one illustration of this when Jesus' dear friend Lazarus died. Jesus showed His very human emotional capacity when His grief moved Him to tears (11:35).
At the end of his Gospel, John clearly stated his purpose for writing: to show that Jesus was truly the Christ and the source of human salvation (20:30-31). Once readers realized that Jesus was the Messiah, they could be drawn to belief in Him and have eternal life.
Jesus often spoke of His divinity in ways that drew deep resistance from the Jewish religious leaders. In chapter 2 John described how Jesus cleared the temple, which set the stage for the conflict with Jewish religious leaders that grew more intense with each encounter. For those who did not believe, Jesus' claims of divinity were blasphemous and called for his death. The conflict finally culminated in Jesus' crucifixion. John presented Jesus as the Messiah whose words were clear only to those who believed in Him.
The Context of John
This Gospel, like the others, is technically an anonymous work. But in the second century, church father Irenaeus promoted the view that John was the author of the fourth Gospel. Internal evidence supports this view. For example, the author had intimate knowledge of Jewish feasts and customs. He also described events from an eyewitness perspective and related geographic details about the settings of events. The fact that John's name does not appear in this Gospel when John was one of the three prominent disciples Jesus often took aside for significant experiences (e.g. Mark 5:37) seems to indicate that he was the author. Note several references to "one of His disciples, whom Jesus loved" (13:23). It seems reasonable that the author might not include his own name in his writing while suggesting that he was the disciple who had this special status with Jesus. John was one of the first disciples Jesus called with the words "Follow Me" (Matt. 4:19). He and his brother, James, were fishermen and identified as sons of Zebedee and called the "Sons of Thunder" (Mark 3:17).
Scholars debate when John wrote his Gospel. The traditional view puts the date of writing between the middle and the end of the first century.
Prepare Your Heart to Read John
John's Gospel is an invitation to explore how Jesus presented Himself as both divine and human in ways that inspire belief leading to eternal life. As mentioned, much of JHohn's Gospel is a record of extended faith-nurturing conversations Jesus had with individuals and His disciples. As you read, notice how Jesus established rapport with individuals and how He stretched their thinking about theological ideas in ways that fostered growing belief in Him.
For example, in the conversation with Nicodemus the Pharisee, note how Jesus introduced the idea of spiritual birth (3:1-21). Feel the confusion Nicodemus must have felts. As you read about the Samaritan woman at the well (4:1-42), marvel at the theological depth of the conversation Jesus initiated with this woman, and note the transformation that resulted. Pay attention to the conversations that reveal the religious leaders' growing resentment of Jesus (chs 7-10). Be impressed with the way Jesus interacted with Mary and Martha after their, Lazarus, died. Note the faith statements from these sisters (ch 11). Reflect on the significant postresurerection conversations Jesus had with grieving Mary Magdalene; Thomas, who dared to express his doubt (ch. 20); and Peter, who needed restoration following his denial of Jesus (ch. 21).
Spend extended time in Jesus' last words with His disciples in the Upper Room as they celebrated the Passover before His arrest, trial, and crucifixion. Jesus laid foundations in these words that the apostles echoed later in their writings. Think about the following themes in the Upper Room Discourse: love as the mar fo the Christian community, the promise and gift of the Holy Spirit, fruitfulness in the life of a follower of Jesus, promised comfort during coming persecution, and the promise fo eternal life. Jesus gave His disciples what they needed to live faithfully after He was gone.
As you read and engage with John's Gospel, meet Jesus. Welcome Him. Be prepared to grow your appreciations of Christ's humanity and divinity in ways that will support your deepening faith.
######
Content in this article taken from the NKJV Abide Bible.
Do you yearn for life-giving, intimate communion with God? The Abide Bible is designed to help you experience the peace, hope, and growth that comes from encountering the voice and presence of God in Scripture. Every feature in Abide is designed to teach and develop Scripture-engagement habits that help you know the power and spiritual nourishment of abiding in Christ.
Created in partnership with Bible Gateway and the Taylor University Center for Scripture Engagement, The Abide Bible's features include articles, book introductions, and practical Scripture engagement prompts based on five ways of engaging deeply with the Bible.